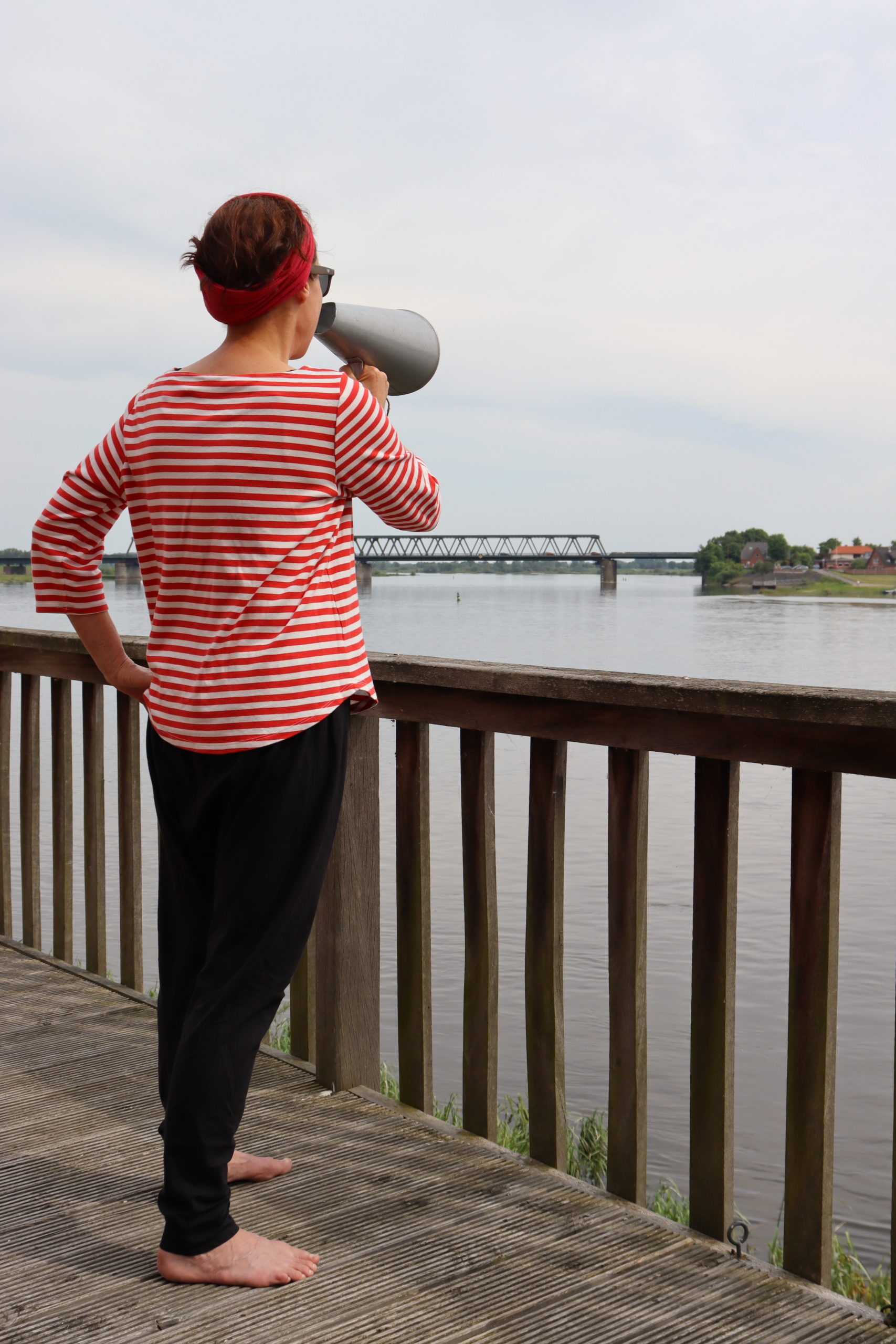 Hanne Römer .aufzeichnensysteme, RAUTE verstärkt / Ruferin, 2021 – Photo: Christian Helwing
RAUTE verstärkt
# Staged reading
Hanne Römer .aufzeichnensysteme Wien
Friday, 2 July 2021, 6.00 p.m. — on the Künstlerhaus terrace
Künstlerhaus Lauenburg invites you to a staged reading with Hanne Römer author, artist and literary fellowship holder at Künstlerhaus Lauenburg 2018. It takes place on 2 July 2021 at 6 pm on the terrace of the house.
Entrance fee 8 Euro, reduced rate 5 Euro
We kindly ask for registration under
info@kuenstlerhaus-lauenburg.de
A hygiene concept is available.
The event is funded by the German Literature Fund as part of the "Neustart Kultur" programme of the Federal Government Commissioner for Culture and the Media. The reading will receive further support from the Kultursommer am Kanal 2021.

Links
Book
Literaturhaus Wien
Ritter Verlag
aktuelle Rezension
Person
www.literaturport.de/Hanne.Roemer/
www.aufzeichnensysteme.net
RAUTE verstärkt – Text by Hanne Römer Download PDF