COMPOSITION
Jana De Troyer, Concerts, 2022 – Photos: Jennifer Clews and Jana De Troyer
JANA DE TROYER
Concerts and world premiere
Fellowship Composition
In her new work complex "New Intimacy", the composer Jana De Troyer (1994 in Ghent) traces the human need for intimacy and connection.
In an inaugural concert for the first presentation of the 2022 fellowship holders, she will give an insight into her compositional work together with the Ensemble Reflexion K from Eckernförde.
Her final concert took place at the E-Werk Lauenburg.
---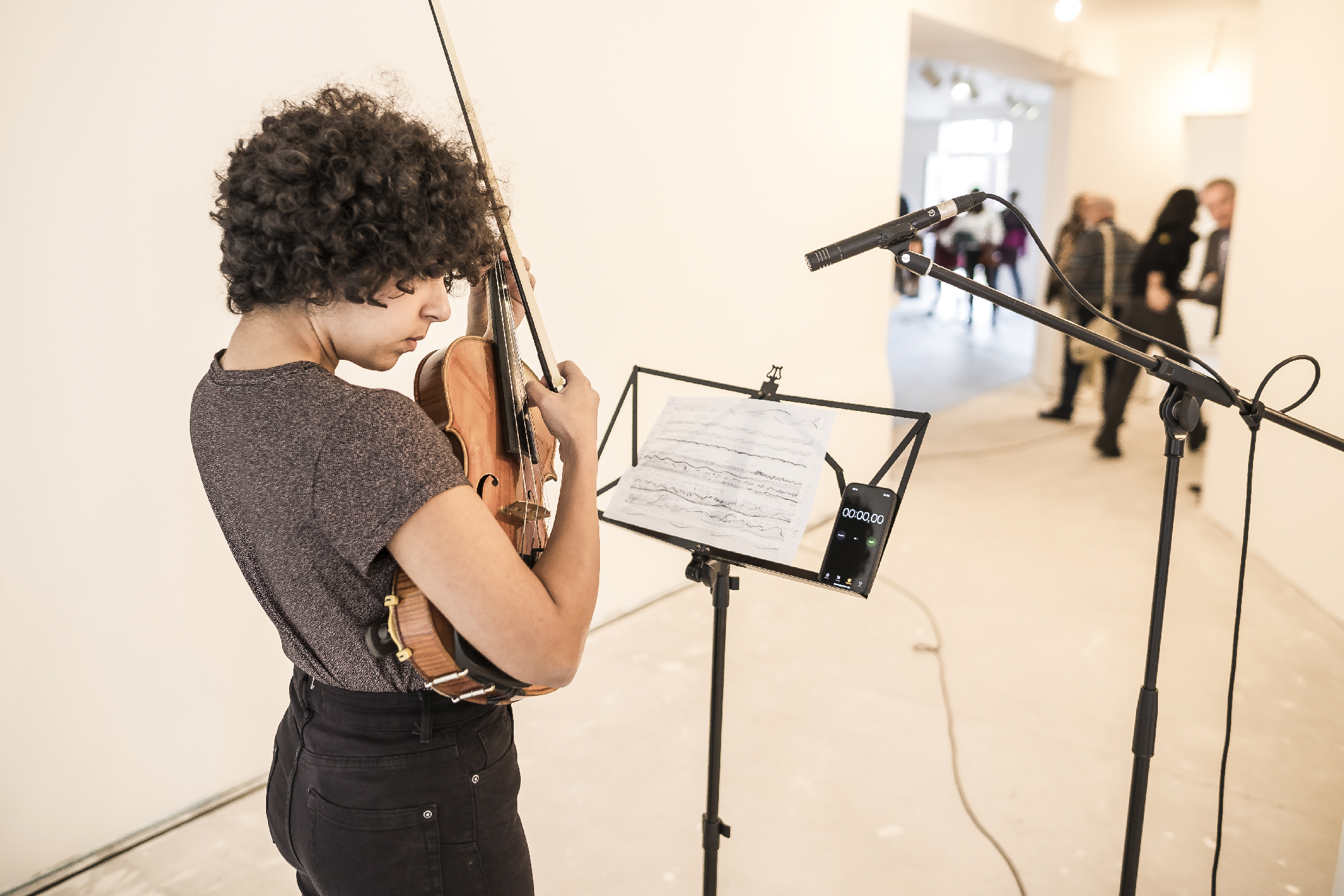 World premiere at the Künstlerhaus "Etüde elbab" – Photos: Dirk Eiserman and Yeongbin Lee "Etüde elbab"
You can listen to the score "Etüde elbab" – Graphic Score for String Trio on YouTube via this Link
Instrumentation:
Cello, Marie Schmit
Viola, Avanaz Hassani
Violin, Sungkum Yang
---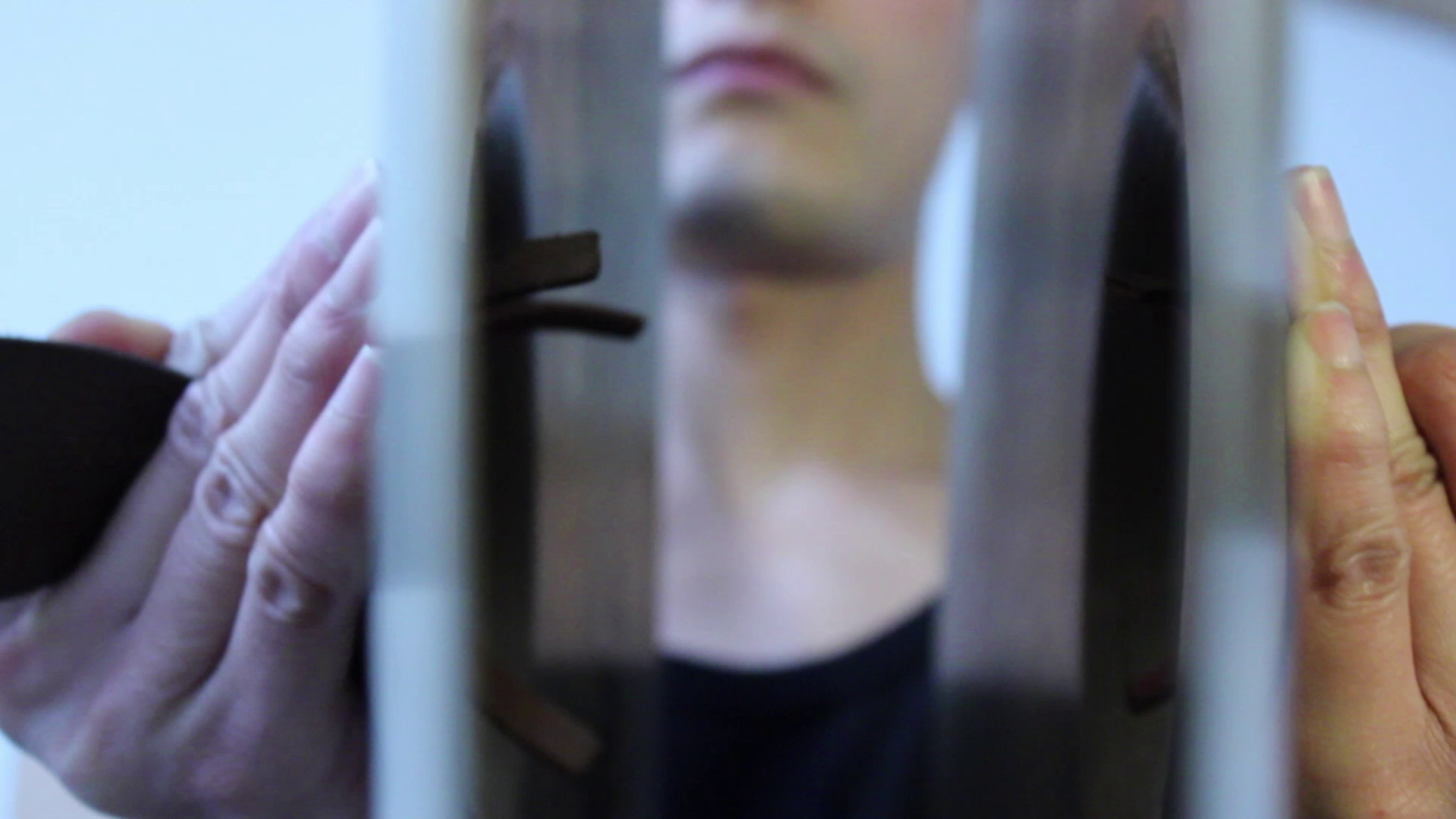 Libra, 2013, Composition and interpretation for a cymbal player by CHEN Chengwen, cinematic interpretation by Tobias Klich, 2014, 12:39 min.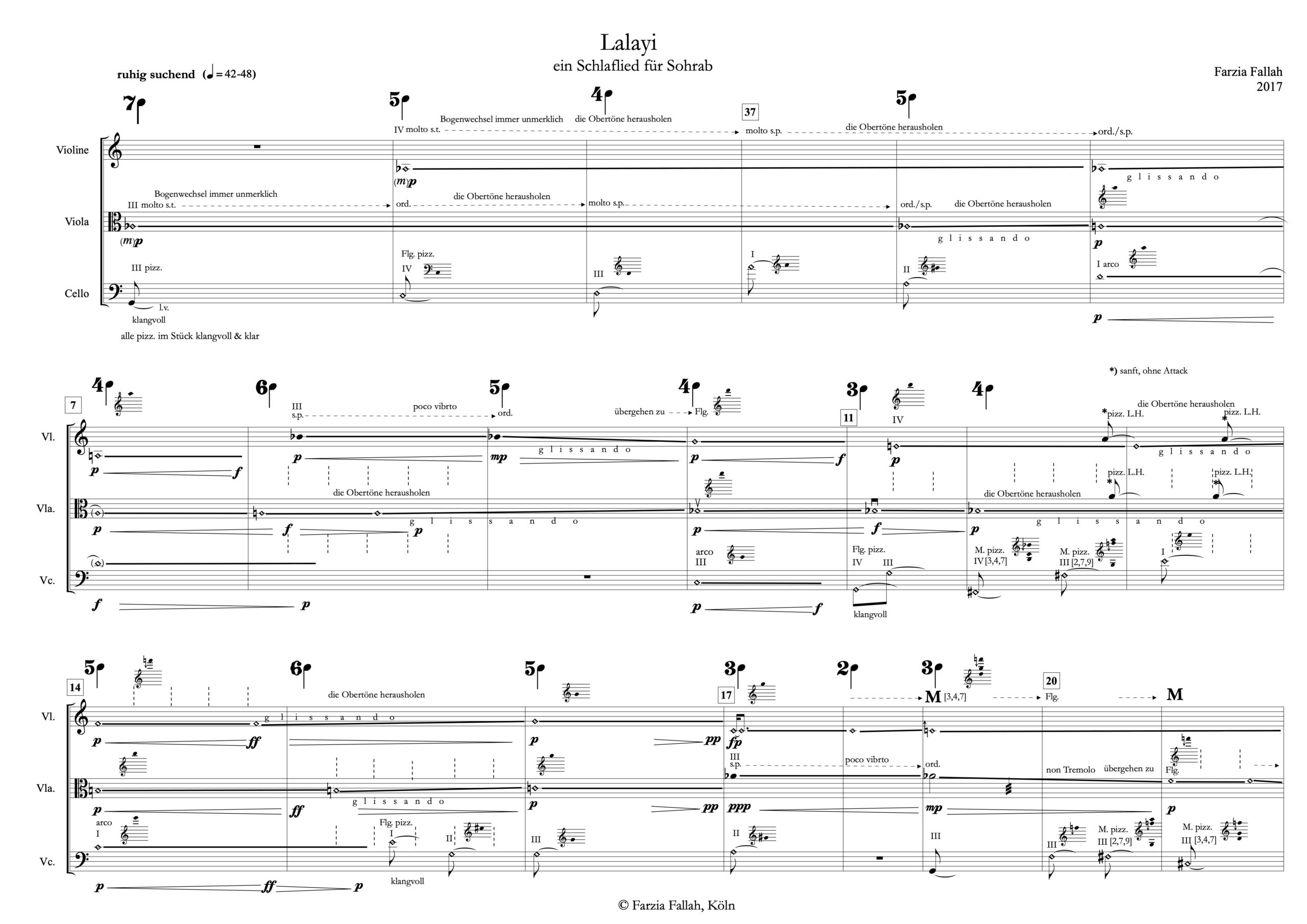 Lalayi – ein Schlaflied für Sohrab, 2017, Composition for string trio Ensemble New Babylon (Johannes Haase, Hannah Craib, Marie Schmit)
RETROSPECT!
Presentation of audiovisual works on the occasion of the 35th anniversary of the Künstlerhaus Lauenburg
On September 4, 2021, a program with 10 positions of former fellows from the fields of composition, literature and visual arts will be presented.
To the exhibition documentation
---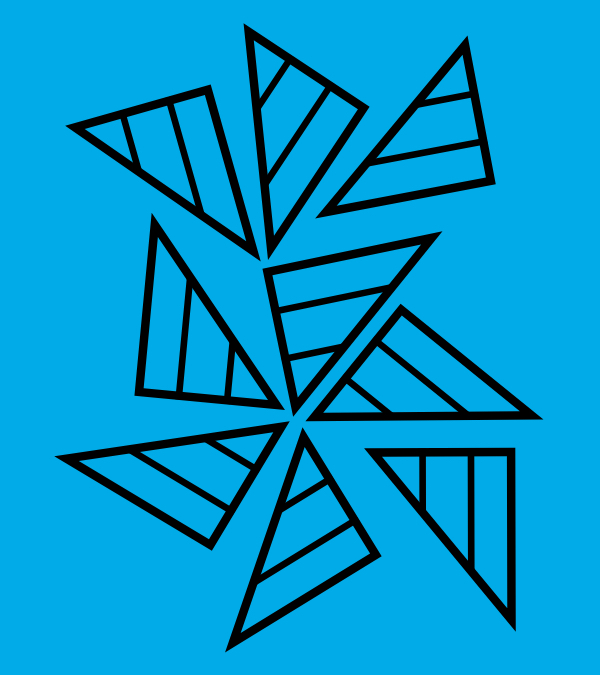 JOIN US
---
Membership offers personal invitations to all events in Künstlerhaus and Stadtgalerie Künstlerhaus Lauenburg, direct contact to international artists, special prices and much more.
NEWSLETTER
Subscribe to our newsletter to receive regular information and news from Künstlerhaus and Stadtgalerie Künstlerhaus Lauenburg. Please complete the form below.
Office
---
Monday and Thursday
11 a.m.–16 p.m.

Phone +49 (0)4153 592649
info@kuenstlerhaus-lauenburg.de
---
Künstlerhaus Lauenburg and Stadtgalerie Künstlerhaus Lauenburg are funded by