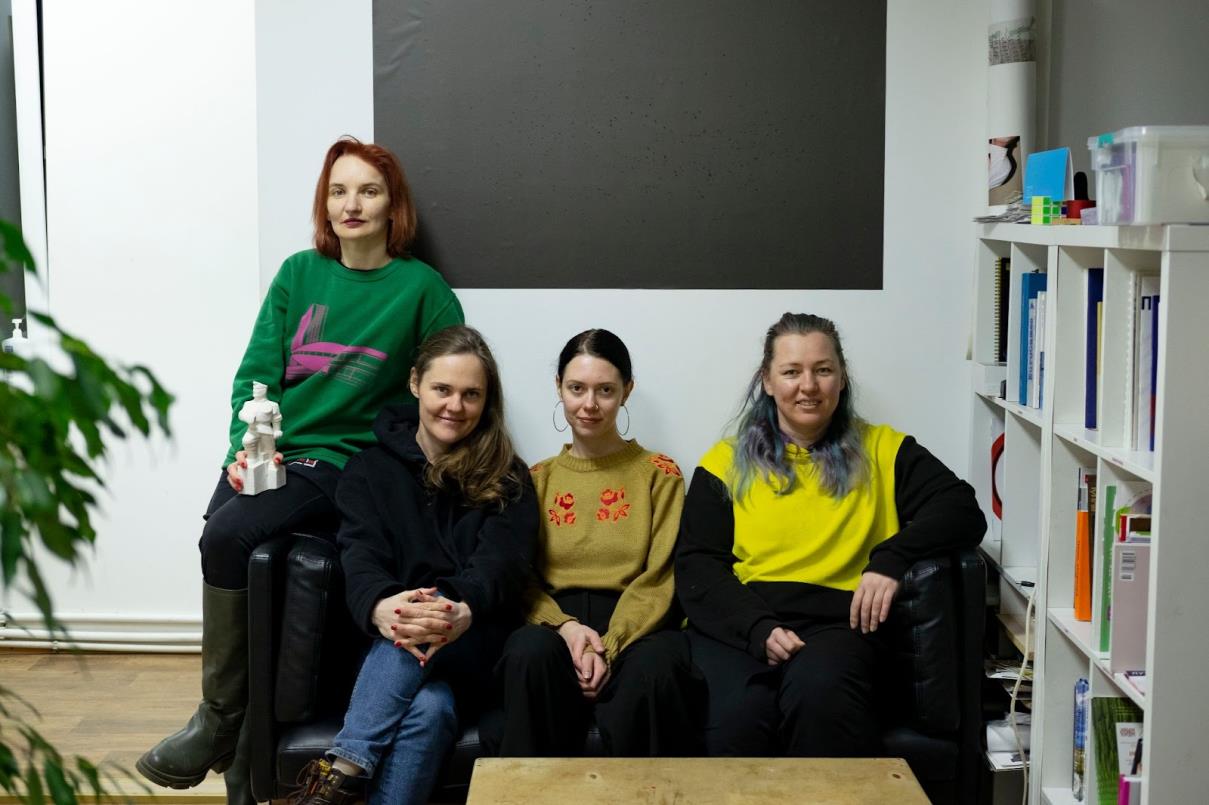 The Assortment Room – Photo: Taras Telishak
Ukraine Online Conference on 2 June 2022
The Netzwerk der Künstlerhäuser in Norddeutschland – Network of Artists' Houses in Northern Germany (NKN) invites you to an Online event with Alyona Karavai and Lesya Khomenko (The Assortment Room/Asortymentna kimnata, Ivano Frankivsk, Ukraine) and Inga Zimprich (Cultural Workers against the ongoing War in Ukraine, Berlin)
Join Zoom Meeting Link
Thursday, 2 June 2022 – 5.00-6.30 p.m.
info@kuenstlerhaus-lauenburg.de
Lesya Khomenko and Alyona Karavai (Asortymentna kimnata, Ivano Frankivsk) will show a short film about the artists' house they have organised in western Ukraine, which offers artists and cultural workers from the embattled areas a place of retreat. This will be followed by a discussion between the two actors and Inga Zimprich (Cultural Workers against the ongoing War in Ukraine, Berlin) about the current living and working conditions in Asortymentna kimnata. Afterwards, the audience is invited to participate in the discussion.
The online event will be held in English. Questions and contributions are also welcome in German.
Since the beginning of the war, the Network of Artists' Houses in Northern Germany (NKN) has supported the activities of the artists' house The Assortment Room/ Asortymentna kimnata through fundraising campaigns. The initiative led by Alona Karavai and Lesya Khomenko has created a retreat in Ivano Frankivsk in western Ukraine for artists and cultural workers who have had to flee from embattled areas. Asortymentna kimnata was founded in 2014 during the last Russian attack.
The NKN wants to make the important work of Asortymentna kimnata visible in the ongoing war in Ukraine. The artists' house currently gives shelter and working space to 18 artists. In addition, it provides depots for artworks from the endangered major cities. In this way, the Künstlerhaus provides humanitarian aid and is at the same time a place for the preservation of culture in and from Ukraine.
The following houses belong to the NKN: Künstlerhaus Lukas, Ahrenshoop; Otte 1, Schleswig-Holsteinisches Künstlerhaus, Eckernförde; M.1 der Arthur Boskamp-Stiftung, Hohenlockstedt; Künstlerhaus Lauenburg; Keramikkünstlerhaus Neumünster; Mecklenburgisches Künstlerhaus Schloss Plüschow; Atelierhaus Trittau; Edvard-Munch-Haus, Warnemünde; Künstler*innenhäuser Worpswede.